Many of us go to law school to become trained as litigation advocates, where our studies are focused on the knowledge and skills needed to represent clients before a judge or jury. Today, however, the opportunities to represent clients in a jury trial are diminishing. By some estimates, less than 1% of civil disputes today end in a jury trial as many litigants, in-house counsel, courts, and judges are demonstrating a strong preference for mediation and other forms of alternative dispute resolution for resolving conflicts. This trend impacts the next generation of lawyers anticipating a career in trial advocacy.
Next Generation Lawyers Will Need Mediation Advocacy Skills
While litigation isn't going away, young lawyers today will have fewer opportunities to participate in traditional trial litigation. With mediation becoming an essential tool in resolving civil disputes, this next generation of lawyers will need to add mediation advocacy to their skill set to develop the broadest range of competencies for serving their clients. Young lawyers should wisely seek out training opportunities to master the skills needed to support and effectively represent their clients in mediation.
As I explain in the Edwards Mediation Academy's course on The Effective Mediation Advocate, the goal of mediation advocacy training is not to replace litigation advocacy; it's to supplement it and expand your skillset in a new direction that will add value for your clients, law firm, organization, and legal practice.
The Mediation Mindset is Not the Litigation Mindset
As a lawyer and a practicing mediator, I regularly observe lawyers appearing in mediation. Sadly, many lack the mindset and skills needed to be the best advocate for their clients. If you approach mediation with the time-tested skills of a litigation lawyer, where your goal is to crush your opponent, I guarantee that you will fail in your effort at advocacy in mediation. Effective mediation advocates look for ways to establish common ground with attorneys on the other side while negotiating in a principled and respectful manner.
What Skills Define an Effective Mediation Advocate?
While mediation advocacy and litigation advocacy have some complementary and sometimes overlapping skills, there are distinctly different skills that serve the mediation advocate in contrast to those that serve the litigation advocate. I will share some of my insights into the essential skills needed to be an effective mediation advocate.
Emotional Intelligence
Conflicts can be rife with emotion. Mediation advocates need to understand their own emotional competency and comfort level for advocating for clients in an emotionally charged environment. The best mediation advocates will address their own client's emotional needs as well as those of others in the dispute.
Exceptional Listening Skills
Unlike litigation advocacy, listening skills for the mediation advocate must include the ability to listen with empathy, compassion, and an open mind for new information, insights, and ideas. It is equally important to know when to let others talk to learn more from them and ultimately build the essential connections to persuade the other side of your client's position.
Strategic Questioning
When studying cross-examination in law school, we learn the technique of leading or close-ended questions. Yet, as we move into the mediation world, there are entirely different types of questioning that serve you better. The mediation advocate must learn the art of using all kinds of questions, including broad, exploratory, and open-ended questions, and know when and how to ask specific types of questions to achieve strategic advantage.
Empathy
The best mediation advocates are empathetic. Too often, lawyers, particularly on the defense side, are trained to doubt the veracity of a complaint filed in court or the claims brought to the table in a dispute resolution. As a result, litigation advocates often develop an inability to empathize or relate to someone who has suffered the harm that brings people to conflict resolution discussions. The best mediation advocates appreciate that nothing helps deepen their connection with the other side and soften the tone of the conflict than a genuine display of empathy. That doesn't mean giving up on positions. It means starting with a degree of humanness that will set the tone for productive discussions.
Trustworthiness
Trust is fragile and takes time to develop. The goal of the effective mediation advocate is to first convince the mediator and others in the room that they can be trusted and that the things they say are credible. One of the ways to do this is to avoid the type of exaggeration or hyperbole often used in court or in opening statements by lawyers trying to impress the other side in court with their ability to prevail in an all-or-nothing world. This approach is off-putting and will distance you from engaging the mediator who is there to find some middle ground in the conflict. By avoiding those grandiose statements or trite phrases, you will be well on your way to developing credibility with others in the room.
Preparation
Knowledge is empowering, and preparation is key to successful outcomes for your client's mediation. The best mediation advocates seek to be the most competent person in the room, and they know the details of the case inside and out. They have done all of the pre-mediation work, prepared a mediation brief and data points, reviewed document exchanges, and the workup between experts and attorneys. They have met with and prepared the client and have had a discussion with the mediator. As a result, they are well-prepared for any potential derailing moments in the mediation.
Flexibility
The best mediation advocates don't come to a mediation with a firm, rigid agenda. They come knowing that their side is to be pursued as vigorously as possible, but in the end, there will likely still be a difference of opinions and positions between parties. They can read the audience, respond to new information and changing dynamics, and adjust on the fly. Effective mediation advocates respond appropriately when a strategy change is required, demonstrating flexibility and control, even in the most challenging moments.
Creativity
The intersection of preparedness and creative thinking lies at the core of the mediation potential. Unlike civil litigation, where legal remedies are afforded and defined under statutes, the solutions are limited only by the creativity of the parties and their advocates in mediation. The best mediation advocates appreciate the idea that mediation is about exploring possible ways to match the client's interests with creative solutions.
Patience
One of the things that attracted me as a lawyer to the mediation process was the recognition of how effective the process was in allowing disputants to come to a conclusion within a single day and effectively resolve a conflict that had been festering for months or years. That, to me, was the power of the process. The most effective mediation advocates appreciate the idea that there is a process to be followed. They prepare themselves and their clients for the patience required to work through complex issues and negotiate an agreement.
This list of essential skills is not exhaustive and is a part of the many success factors and best practices I cover in-depth in our Mediation Advocacy Course. What is crucial for mediation advocates to understand is that the mediation process is unique and subtle. Effective mediation advocacy is centered around careful listening and being in tune with the needs and interests of clients, attorneys, and others in the dispute. It is all about being well-prepared yet flexible and creative in fashioning ways to support and meet the client's needs.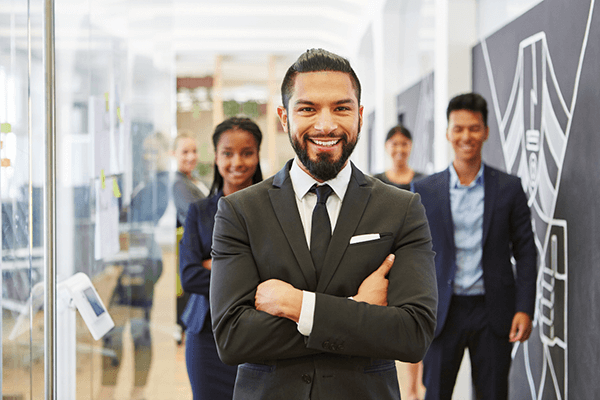 I am convinced that mediation will occupy a prominent place in alternative dispute resolution forums going forward and that lawyers will play an increasingly indispensable role in protecting their client's interests in mediation.
Whether you are a few years into your litigation practice or contemplating a future in litigation advocacy, I encourage you to think about how you will take advantage of the opportunity before you to expand your practice by developing competencies in mediation advocacy. Mediation advocacy training will empower next-generation lawyers to add value to their clients and help cultivate rising stars at law firms and organizations.