Opportunities for mediators in California continue to expand. In a state of its size with a large and diverse population and a robust economy exposed to market-driven and social pressures, the number of disputes is bound to rise. And rising caseloads are straining judicial resources, causing backlogs of cases and delays for disputants in getting their cases heard. 
In response to the overburdened system, many courts in California have implemented mediation programs to help disputants resolve their conflicts outside of the courts in a more timely and effective manner. Today, government, public, and private organizations acknowledge the high cost of conflict. They are increasingly institutionalizing roles for mediators — expanding the gamut of opportunities for those who want to become a mediator in California.
What Does it Take to Become a Mediator in California?
In light of the ever-present need, there are a variety of career paths for aspiring mediators who are skilled and well-suited to work in the conflict resolution environment. So, how do you become a mediator in California? We'll look at the requirements and skills needed as well as some of the possible career paths.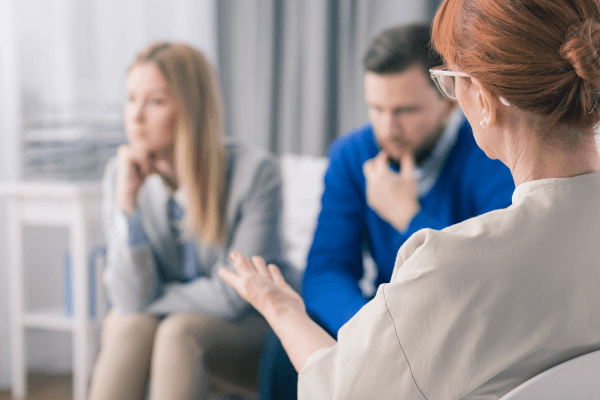 The Mediation Landscape in California
California has a well-established system for supporting mediation (and other forms of alternative dispute resolution). Courts have established mediation programs and services for addressing a wide range of disputes, including civil and commercial, family and divorce, workplace, probate and estates, and community disputes, among others, some at little or no cost. Each type of mediation may have its own set of professionals, organizations, and specific requirements and practices. In addition to court mediation programs, professional organizations and associations provide advocacy and support for the profession and access to their qualified slate of mediators available for court and private mediation. Furthermore, the state has a wide variety of training and education providers that teach mediation skills.
California Requirements to Become a Mediator
California has no statewide system for licensing, certifying, or regulating mediators. Each court can determine the qualifications for participating in their mediation programs. (The Judicial Branch of California provides a directory of information on each superior court's ADR programs.)  In the absence of a statewide system, the Administrative Office of the Courts has developed model standards for qualifications to assist superior courts in developing their standards for court-connected mediation programs. The model standards include suggested requirements for mediation training and work experience, along with an education component.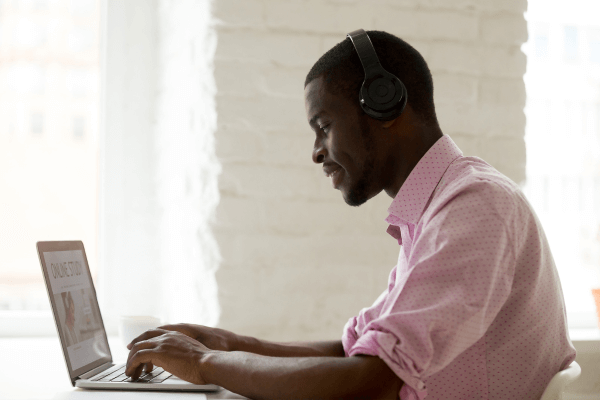 Mediation Training Requirements
The Model Standards include a suggested requirement for basic mediation training for mediators (generally 40 hours). A basic mediation skills course is designed to equip participants with the foundational knowledge and skills needed to pursue a career in mediation. While the content of training programs can vary depending on the provider, the specific type of mediation, and the court's requirements, some of the main elements found in a basic mediation training program include mediation theory and principles, the mediation process, effective communication, conflict resolution techniques, and ethics.
Mediation Experience
The model standards also recommend that aspiring mediators complete at least two mediations of at least two hours duration that are observed or co-mediated by a mentor mediator. 
Do I Need a Law Degree to Become a Mediator in California?
There are no set education requirements in California to become a mediator. Many non-attorney mediators in California practice in general civil litigation areas and may come to the profession with educational backgrounds in psychology, teaching, business, law, sociology, human resources, and healthcare, to name a few. A law degree may be beneficial for those interested in mediating complex commercial disputes. The model standards suggest mediators complete a course on the California court system and civil litigation. (This requirement is waived for lawyers).
All California courts have basic qualifications for mediators to participate in their panels and programs. While some courts operate and manage their mediation programs and maintain panels of qualified mediators, other courts turn their mediation cases over to private mediation organizations that have established their own requirements for mediators. 
Whether you are looking to work in a court mediation program or with a private mediation organization, there are requirements that mediators must meet.
Developing the Skills Needed for Mediation
Mediation is a collaborative process where a mediator guides parties in a dispute to find a mutually beneficial solution.
While all mediators need to know basic negotiation and conflict resolution techniques, neutrality, active listening, and communication skills, those are just the tip of the iceberg for what is needed to develop the competency that can set you apart in California's crowded field of mediators.
A successful mediation is more than crafting a settlement for the parties. It is all about resolving the conflict and satisfying the needs of all the parties. It is a process that works because of the skill of the mediator. 
Skilled mediators guide disputing parties to listen to each other, understand one another's needs, and participate in significant decisions affecting their futures.
To accomplish this, mediators need highly nuanced skills to focus on the intricacies of a dispute and understand the underlying emotions and motivations of parties in a conflict. Developing empathy, cultural and bias sensitivity, mindfulness, and emotional intelligence skills can help mediators establish trust and rapport among the parties and enhance the potential for a successful outcome. Mediators should also develop self-reflection skills to understand and manage their own emotions and how they impact others around the mediation table. 
Effective mediation skills depend on high-quality training provided by experienced mediators with highly developed skills. A mediation course taught by instructors with little experience will fall short of providing a foundation for success.
Another component of high-quality training is the methods that enable adults to learn effectively. Mediation training that includes authentic, experiential learning opportunities led by professional mediators is one of the best ways for students to grow skills and build confidence. 
At Edwards Mediation Academy, we have put such methods into practice. Our courses are uniquely designed and taught around a unique filmed mediation, where students can virtually shadow a mediation from start to finish, experiencing the full process, methods, and skills for bringing parties together to resolve a conflict.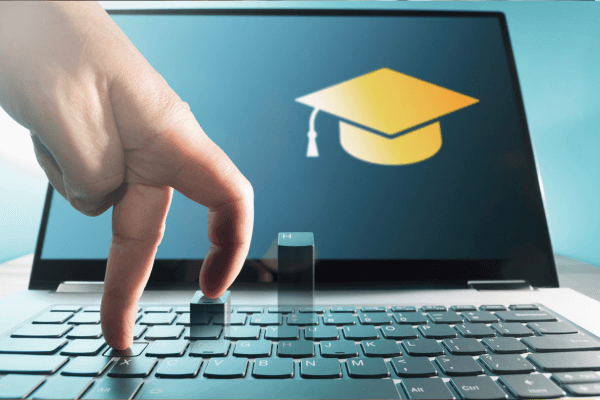 Career Opportunities for Mediators
In California, mediators have a wide range of career options and specializations in dispute resolution. Some of the options include:
Civil and Commercial Mediation
California's robust business environment offers mediators opportunities to specialize in various civil and commercial disputes, including contract disputes, mergers and acquisitions, partnership conflicts, property, construction, intellectual property, insurance disputes, and debt collection issues.
Consumer Mediation
In California, consumer mediators assist parties in resolving disputes with companies, service providers, or product manufacturers, often related to consumer rights, product defects, or consumer protection laws. The California Department of Consumer Affairs actively supports and promotes mediation to resolve consumer-related disputes outside of court.
Workplace or Ombuds Mediation
California is home to a vast array of businesses, from small startups to large corporations. This diversity often leads to a wide range of workplace conflicts, including disputes related to employment, harassment, discrimination, wrongful termination, labor issues, and interpersonal conflicts. Workplace mediators are in demand to help resolve these disputes amicably and efficiently.
Family and Divorce Mediation
California's Family Court Services programs (FCS) provide mediation services to help divorcing and separating parents resolve disagreements about the care of their children. Family mediators in California specialize in helping families navigate divorce, child custody, spousal support, adoption, property division, and other family-related conflicts. 
Real Estate Mediation
California's active real estate market, with high-value properties, a large population, and chronic housing shortages, can lead to disputes. Real estate mediators help with disputes related to landlord-tenant issues, property boundaries, ownership, sales, and lease agreements. 
Environmental Mediation
California's focus on environmental conservation and land use planning creates opportunities for mediators to work on environmental disputes, including land use, conservation, and natural resource management.
International Mediation
Given California's global connections, international mediators work on cross-border disputes involving countries, international organizations, multinational corporations, and trade-related matters.
Probate Mediation
California's complex legal system, especially regarding estate planning and probate matters, necessitates mediators specializing in wills, trusts, and estate distribution.
Elder Mediation
With a significant older population in California, elder mediators help resolve conflicts related to guardianship, end-of-life decisions, elder abuse, and family disputes.
Non-Profit and Community Mediation
Home to a large non-profit sector, non-profit mediators in California work within not-for-profit organizations or community mediation centers, offering mediation services to individuals, families, organizations, and communities. 
Defining Your Mediation Niche
To find personally satisfying opportunities, budding mediators should define a niche or specialized area of mediation practice where their skills, education, experience, and interests can be applied. 
You can begin making a self-assessment. Consider the areas you are passionate about, where you have work or educational experience and other significant strengths. Then, you can research to find demand for mediation services that align with your goals and interests. Make sure you research the specific requirements for mediators in your area of focus.
IMAGE
Finding a Mediation Training Program
Once you've decided on your niche, you'll need to identify an appropriate mediation training program that suits your career goals, learning style, and time frame. There are many training providers in California offering a variety of in-person, virtual, or online courses. These include programs offered by universities, bar associations, and private companies and associations. Many aspiring mediators begin their learning with a basic skills course and then move into other specialized training. With the advent of transformative digital technologies, many training programs have moved to online delivery platforms, reducing time away from work and family. As online course offerings are plentiful and vary in sophistication, you'll want to be sure to look closely at certain criteria for selecting an online mediation training course. 
At Edwards Mediation Academy, our mission is to train outstanding mediators and dispute-resolution professionals by providing authentic, experiential learning from the most accomplished and respected leaders in mediation. We have a catalog of courses and resources that can help you set yourself apart from others in the field of mediation. From basic to advanced skills training, we want to support you in your journey to become a mediator in California with world-class skills.